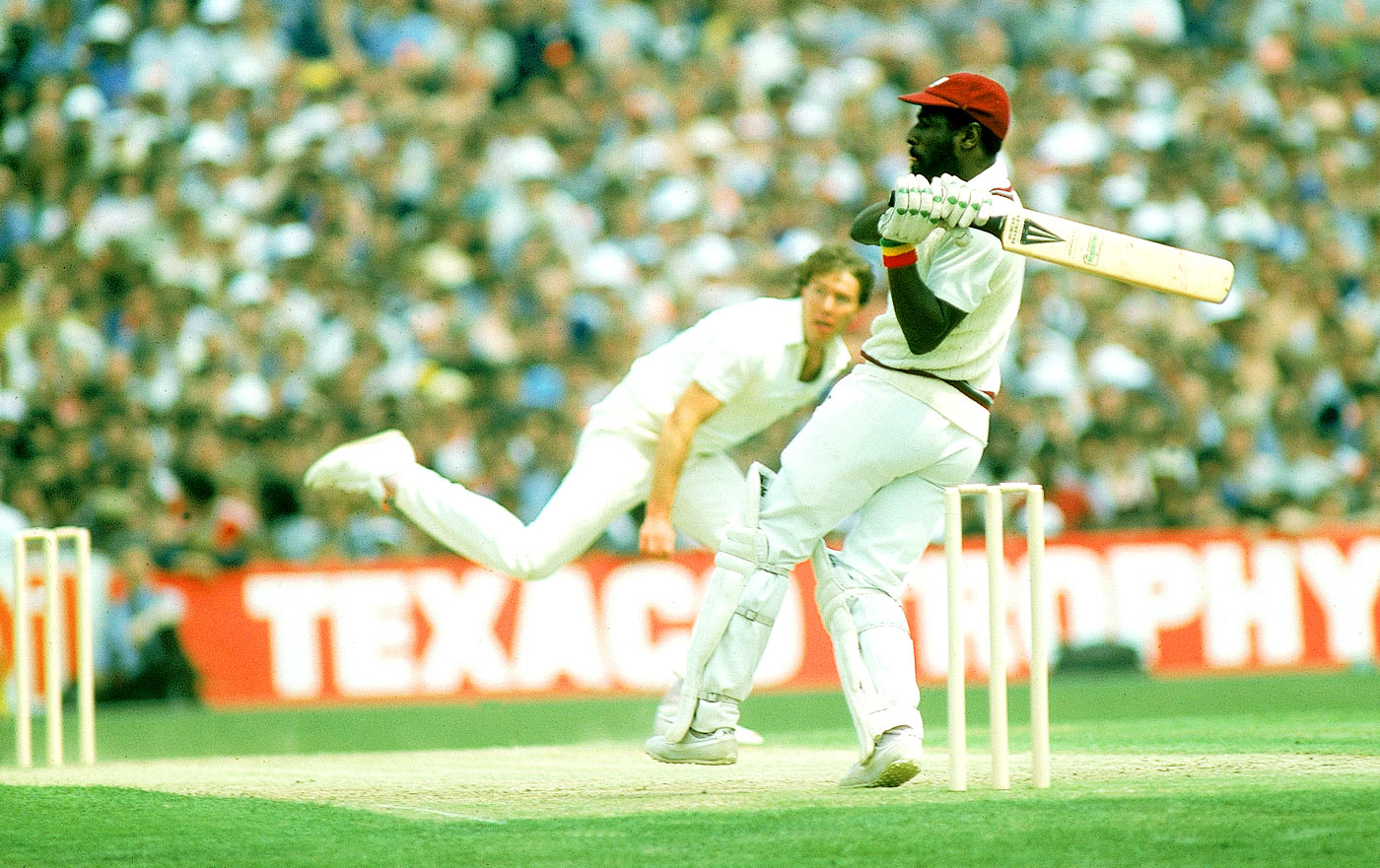 Image courtesy © Getty Images
During the seventies, eighties and even up to early nineties, most batsmen played with lesser protection, lesser powerful bats and the pitches assisted bowlers more. So they literally had to protect themselves rather than tickling the team's scorecard.
He never wore a helmet when others did, in fact he never wanted to  and  he had dominated genuine fast bowlers like Jeff Thomson, Dennis Lillee, Len Pascoe, Merv Hughes, Craig McDermott, Rodney Hogg, Ian Botham, Bob Willis, Richard Hadlee, Imran Khan and many more.
Imagine what will happen if these legends enter the cricket field now with more protection, more powerful bats, batsmen friendly tracks and smaller grounds. Of Course more records will tumble.
According to me, the greatest ODI innings of all-time.
Sir Isaac Vivian Alexander Richards.
Inarguably the most destructive batsman of his era and arguably the most destructive batsman of all-time.
Simply quintessential.
Even after more than 3 decades Richards still holds the record for contributing maximum percentage of runs by an individual batsman in a team's completed total which was exhibited in this match.
Series – West Indies tour of England, Texaco Trophy, 3 Match ODI Series, 1st ODI
Year – 1984
Venue – Old Trafford, Manchester
Date – 31 May, 1984
Result – West Indies won
Margin – 104 runs
Player of the match – Vivian Richards
Series won by – West Indies
Margin – 2-1
Players of the series – David Gower and Vivian Richards
 Written on September 2014