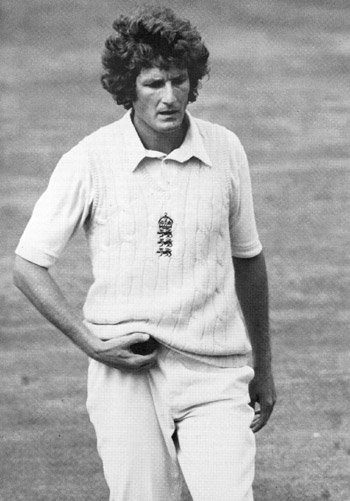 Image courtesy © Getty Images
When Australia forced England to follow on during the third test match of the Six Test Ashes Series, no one would have thought that there will be a dramatic turnaround in the next couple of days. England bounced back and won the match. In 1981 Australia became the only team in the history of test cricket, to lose a test match for the second time, after making the opponent following on.
The test series was remembered as Botham's Ashes for his heroics. But Willis' performance in this test match was instrumental. The story would have been different if he had not taken eight wickets. From a very comfortable position, Australia succumbed to defeat. Bob Willis extracted pace and bounce from a deteriorating Headingley wicket.
About Bob Willis. He is lanky, handsome and his commentary is excellent. Ever since I started listening to his commentary, I will try all possible ways to hear it again when he is on-air. The first time I had observed his commentary was when he was commentating in England during a match in the late nineties. I was so impressed with his style. After that along with The Shard, Buckingham Palace, Eurostar and Heathrow, his name is one of the most googled items by me in United Kingdom of Great Britain and Northern Ireland. Even now it is one of my favourite pastime activities, similar to paying attention to new singles of Adam Richard Wiles and observing each new release of Mohanlal Viswanathan Nair.
Series – Australia tour of England, The Ashes, 6 Match Test Series, 3rd test (Botham's Ashes)
Year – 1981
Venue – Headingley, Leeds
Date – 16-18, 20-21 July, 1981
Result – England won
Margin – 18 runs
Player of the match – Ian Botham
Series won by – England
Margin – 3-1
Player of the series – Ian Botham
Written on February 2015