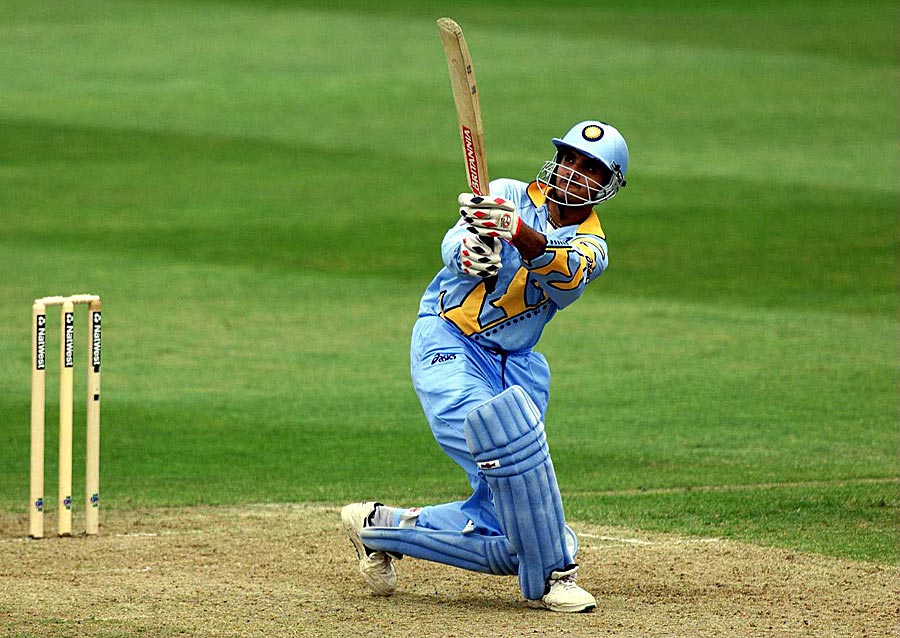 Image courtesy © Getty Images

How can we forget this innings from Sourav. It is one of the best ever in World Cup matches. I was so eager to get back home from my school as I knew that the match is on. On my way back I asked my friend what is the score? and he replied India got to a decent total in the first ten overs with the loss of Ramesh. That was one of the rare days I had decided against getting out for the usual roaming. When I get out my parents will be returning from their office. As usual my father will shout from his 93 model Kinetic Honda to me to get back home. My mother will usually smile. But I can always read an implied contract from her face which is as follows. "Oh boy there is no point in saying something to you, you would just like to hustle around". Ganguly arrayed some beautiful strokes. He was so productive in the last ten overs. India scored more than 130 runs in the last ten overs. Some great fumbles by some really good fielders in the match created shrewd wits. Even now when that match is clipped again, I will keep my eyes open to see that beautiful County Ground in Taunton.
What I don't understand even now, is the way some of them played at the end without giving him strike when he was there at the crease from the very first over. When we consider the kind of form he was in, probably he would have reached 200 if he was given more strike. I remember Sachin was so eager to give him strike and lost his middle stump of a Jayasuriya delivery which is usually very rare. I remember, late in the evening someone quipped in a tea shop that no one can beat Ganguly's record and the team's total.
I think Bob Willis was also there as a commentator in this match. I am an avid listener of Willis' commentary and whenever I get a chance, I always pay attention to his august vocabulary in the commentary box even for county matches in England.
Series –  ICC World Cup

Year – 1999

Venue – County Ground, Taunton

Date – 26 May, 1999

Result – India won

Margin – 157 runs

Player of the match – Sourav Ganguly

Series won by – Australia

Margin – 8 wickets

Player of the series – Lance Klusener
Written on October 2014