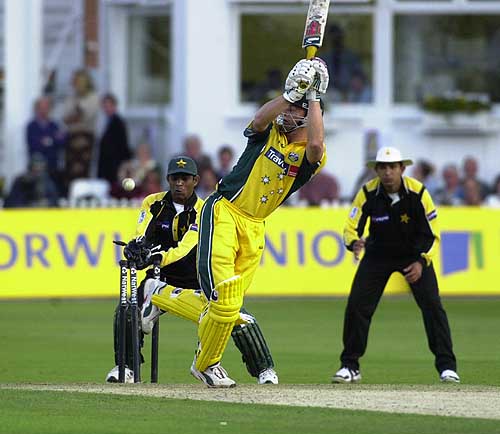 Image courtesy © ESPNcricinfo Ltd
Adam Gilchrist always had the ability to counter-attack any opposition with world class bowlers. Very rarely you see Wasim Akram conceding twenty odd runs in an over after reducing the opposition to 39/3.
I had always enjoyed his high batting grip and the cracking sound from his bat whenever he hit the ball.
Series – Australia, England, Pakistan, NatWest Series

Year – 2001

Venue – Trent Bridge, Nottingham

Date – June 19, 2001

Result – Pakistan won

Margin – 36 runs

Player of the match – Waqar Younis

Series won by – Australia

Margin – 9 wickets

Player of the series – Waqar Younis
Written on January 2016