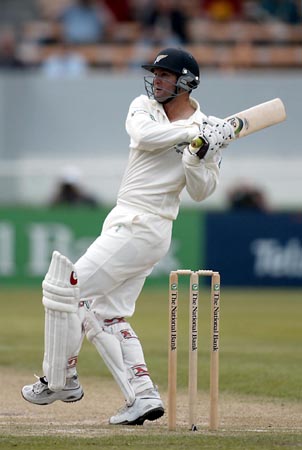 Image courtsey Andrew Cornaga © Photosport
One of the fabulous knocks ever in test cricket. I had the privilege to watch this match live. But unfortunately the Kiwis were on the losing side. Astle was charging lanky fast bowlers on a bouncy and seamy track with ease and the sound when the ball hit on the bat made me mesmerised.
None of the top order gave Astle able support. Chris Cairns was injured in this match and came at number eleven in the fourth innings with a runner. A victory to the Kiwis would have created history.
Series – England tour of New Zealand, 3 Match Test Series, 1st test

Year – 2002

Venue – Jade Stadium, Christchurch

Date – 13-16 March, 2002

Result – England won

Margin – 98 runs

Player of the match – Graham Thorpe

Series Result – Draw

Margin – 1-1
Written on August 2015