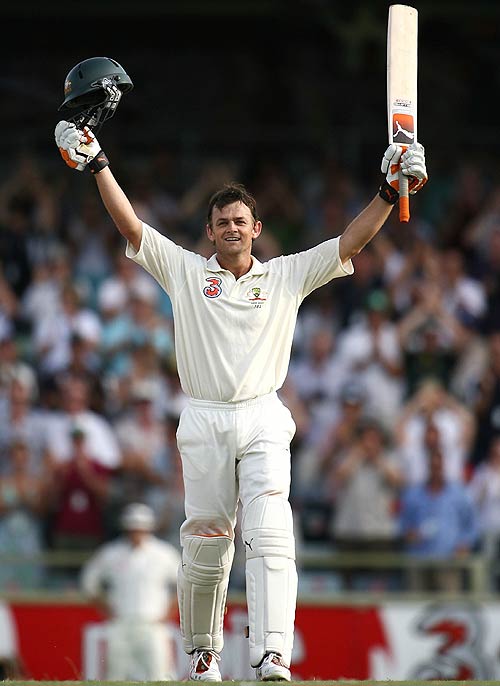 Image courtesy © Getty Images
I have observed a few cricket pitches that had lost its earlier behaviour. Those pitches were very much lively for the faster bowlers earlier and now they are in complete contrast to its earlier behaviour. Those pitches lie in Sabina Park, Jamaica, Kingsmead, Durban and WACA, Perth. But the pitch that I observe very much among the above is in WACA, Perth. Because the WACA we see nowadays is very much different from the earlier WACA.  At WACA, earlier there was so much pace and carry for the fast bowlers and that is not the case now, although we have seen a result recently when South Africa defeated Australia here.
When David Warner and Ross Taylor scored double centuries at WACA during the second test match in the three match test series between Australia and New Zealand during 2015 I was so impressed, but when the match ended up in a draw I was very disappointed. Because the fast bowlers could not deliver what they could do earlier.  Those batsmen who had scored runs at will when WACA was lively really did a remarkable job. I don't know when did the above pitches start showing contrasting behaviours especially WACA. I remember Chris Gayle charging the Aussie fast bowlers during 2009 at WACA during The Frank Worrell Trophy when he scored a century and I think at that time WACA had not lost its true nature and so was the case when Gilly scored this century. Roy Fredericks had also showed so much skill when he took on a charging Jeff Thomson and an equally competent Dennis Lillee at WACA. Ian Chappell had described Fredericks' innings at WACA among the list of best centuries that he had watched. Chappell was saying the quicker you bowled, the harder he hit. But somewhere, somehow things started changing and WACA is no more the lively pitch we saw earlier when Fredericks, Gilchrist and Gayle made hay when the pitch assisted the faster bowlers so much. I even doubt those gunslingers have spoiled the charm and pedigree of these pitches.
When I was watching ESPN's legends of cricket, I remember Glenn McGrath saying about Gilchrist's preparation during this Ashes test series. He had mediocre performances in the previous Ashes test series and during this Ashes test series he was working so hard and McGrath had never seen him working so hard like that. One may argue that the bowling unit was not that brilliant and this knock was played at Gilchrist's home ground. But I will say when Gilchrist is in this kind of form he can score anywhere against any quality opposition. Even now I don't understand why did Matthew Hoggard bowl a wide when Gilchrist had the opportunity to break Viv Richards' record for the then fastest test century.
The first time I had observed Gilchrist's batting was when he opened with Mark Waugh at Kochi against India when the Aussies needed more than 300 to win the match. That match is one of the very few one day internationals that I had watched from the very beginning till the end including presentation ceremony. When Gilchrist displayed his wide range of strokes I seriously thought whether it is possible for wicket-keepers to bat like this. Australia had scored 102 runs in 11 overs for the opening wicket and Gilchrist had a strike rate of 135 when he was out and such strike rates were very rare during those days. Australia were cruising but Sachin Tendulkar took his first five wicket haul in one day internationals and handed a victory for India. I remember Dean Jones saying about the sound from Viv Richards' bat when Richards took on the bowlers. Jones was saying it was a different sound When Richards did his batting. I will say Gilchrist also displayed the same sound when he batted and now AB de Villiers is a champion batsman like the above two.
Whenever my friends and me roam around we say many things related to many fields. Many times one person will say something with a slight hint and asks the others to guess what it is and it is always fun especially when we are in car. Whenever I had said something about Gilchrist and asked my friends to guess who the person is, most times they had replied correctly except when we went to our family oracle during 2010.  Maybe that time my parents were with me when I was behind the wheel. It was 14th November, 2010 and I asked my parents can you guess which Australian cricketer's birthday is today? But they could not answer. Maybe it was because they don't watch too much cricket. I am more than happy to present this write-up on Gilly's birthday. Nowadays I can't see anyone coming at number seven in tests and swatting the quality bowlers all over the park and I very much feel to witness a player like Gilly again won't happen in the near future.
Series – Australia tour of England, The Ashes, 5 Match Test Series, 3rd test
Year – 2006
Venue – WACA Ground, Perth
Date – 14-18 December, 2006
Result – Australia won
Margin – 206 runs
Player of the match – Michael Hussey
Series won by – Australia
Margin – 5-0
Player of the series – Ricky Ponting
Written on 13th November, 2016